The content on this site is designed to provide pastors and other ministry leaders with all of the necessary tools and information to run a powerful Bridge Course. You'll find a simple process to follow, all of the Talk outlines, trainings, resources, and more. 
Helping Your Local Community
Explore Their Faith
In an increasingly divided world, it has become difficult to reach people with the Gospel. Negative stereotypes and hostility towards Christians has made outreach and our mission to reach men and women with the gospel, challenging. Because of this, many churches are adding members almost exclusively through transfer growth (Christians leaving one church and joining another) as opposed to conversion growth (Non-Christians coming to Christ).
At the same time, we are in a moment in time where people are lonely, unfulfilled and often without hope. Many long to experience genuine community and meaning and satisfaction in life. Something that the world can never provide. This is where Bridge comes in. In contrast to the constant lies and deceptions promoted in our culture, the Bridge Course provides weekly messages centered on the truth of the gospel. There is also an opportunity to build genuine friendships and to experience the love of Christ in the lives of believers. Through prayer and teaching and friendship, we have seen God use the Bridge to not only answer questions but to open hearts to the message of the gospel. It is a simple, non-threatening way to reach your community with the gospel.
Bridge also has very real benefits to your church. It helps to bring a sense of unity and purpose to your church in the area of evangelism. There is a specific joy that comes from seeing lost men and women come to know the forgiveness of Christ. The Bridge also gives great opportunities to serve, even for those who have just come through Bridge. It is exciting to see new believers using their gifts to reach out to their friends, neighbors, co-workers and family.

The Bridge is a great way to introduce your church to people who may not have otherwise walked through your doors.
Why run the Bridge Course?
Why run The Bridge Course at your church? Watch now as founder Jim Donohue explains why an introductory course to Christianity can be a valuable ministry for you and your church. Have more questions? Schedule a time with Jim to chat about the course:
Run the Course in 3 Simple Steps
Everything that you need to run the course is provided and organized so that you can train your team, and quickly get started.
Invite Your Local
Community
Pray for your local community, and expect that God will move. Then take the bold step of reaching out to those that live within close proximity to your local church.
Watch the course Talks with your guests, stick to the discussion starters, and watch the Lord work.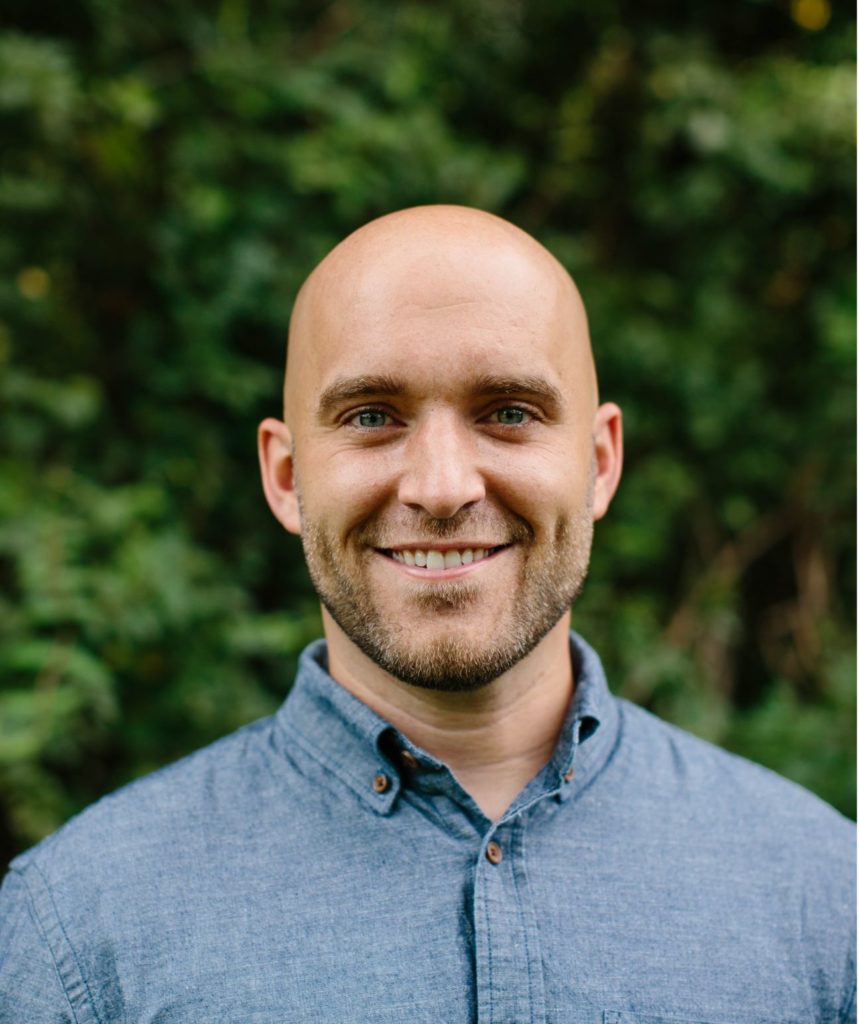 "The Bridge Course has been such a powerful tool at Redeemer Fellowship. The members of our church family are very faithful to love and serve those around them, but having the Bridge Course available is an added blessing. The members of our church now have a place that they can invite their neighbors and co workers to where they can be confident that they are going to encounter loving people and helpful teaching. Our church doesn't have lots of resources, but it has been worthy every bit of investment to do Bridge. God has really used it."

- Joel Shorey | Lead Pastor, Redeemer Fellowship
This video will teach you how to run a successful Bridge Course and create the best experience for your guests.  We encourage everyone who runs the Bridge to pay close attention to the details and this training video is essential for that. 
Este video le enseñará cómo ejecutar un curso Bridge exitoso y crear la mejor experiencia para sus invitados. Alentamos a todos los que corren el Puente a prestar mucha atención a los detalles y este video de capacitación es esencial para eso.